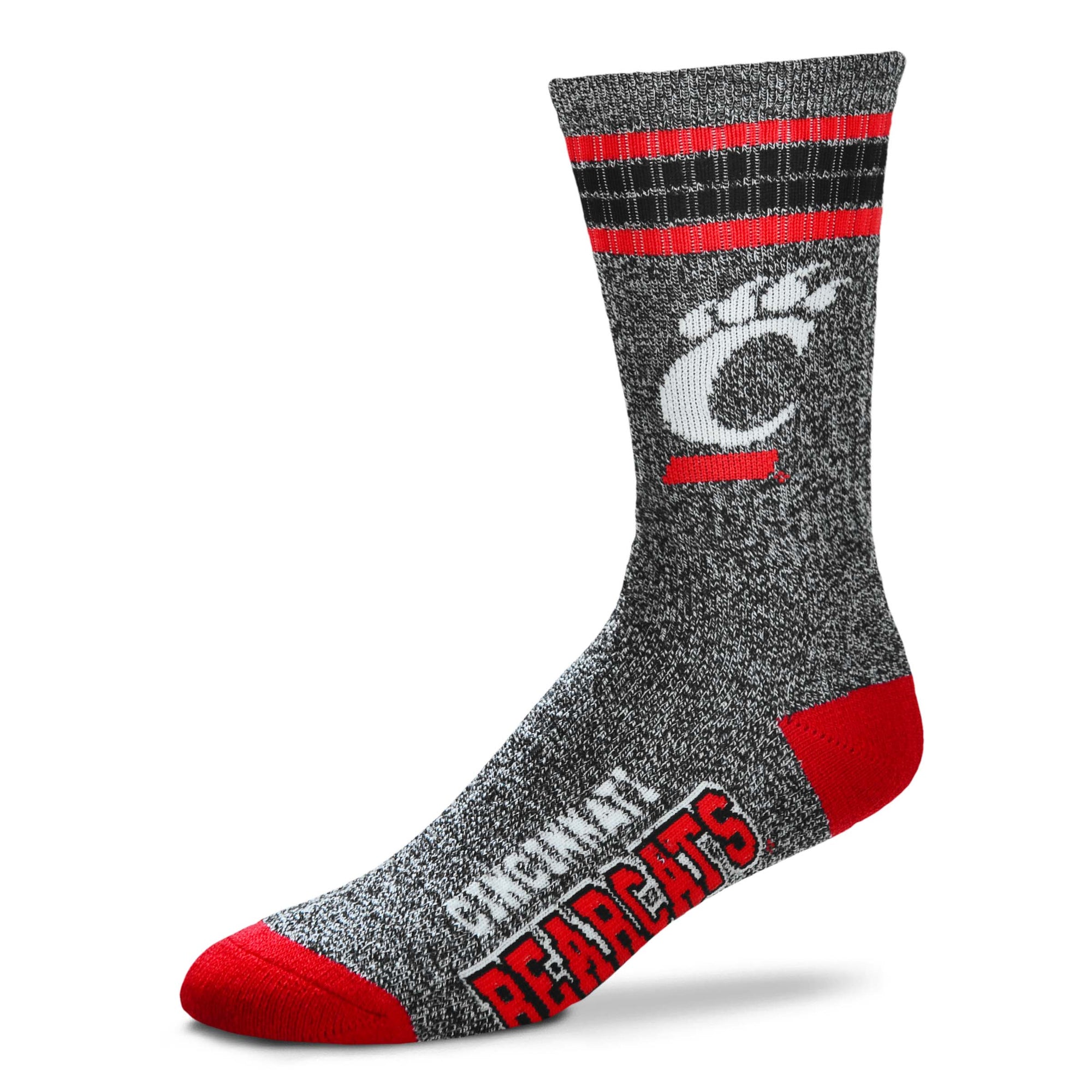 Cincinnati Bearcats - Marbled 4 Stripe Deuce
Our bestselling classic crew sock on a sporty marbled gray base, perfect for every fan. Show your Cincinnati Bearcats pride with the style, comfort and durability of the Marbled 4 Stripe Deuce.
$14.95
Crew length, hits the leg at midcalf
Foot forming with lightweight comfort
Versatile for everyday wear and active lifestyles
Large - Fits Men's 9 - 13, Women's 10 - 12
Product Description
A style suited for all, the Marbled 4 Stripe deuce combines an athletic look with a versatile fit. Officially licensed and built for the fan - from the couch to the big games, and everything in between we've got the perfect pair for YOU.
Features a ribbed leg, cushioning in the toe and heel and breathable support through instep and foot
Constructed to last wear after wear and wash after wash
Knit with an ethically sourced acrylic blend of materials
Additional Info
All For Bare Feet products are officially licensed through the proper channels in partnership with the NFL, NFLPA, NBA, MLB, NHL, NHLPA, and collegiate licensing entities.
Shipping & Returns
We will gladly exchange or refund any unworn merchandise, or any merchandise purchased from a For Bare Feet retail store or forbarefeet.com with a manufacturing defect within 60 days of the original purchase date. Returns must be accompanied by a receipt or order confirmation. Refunds will be made to the original method of payment and will include the price of the product, plus any taxes charged. Initial shipping costs will not be reimbursed. Please contact hello@forbarefeet.com for any questions.