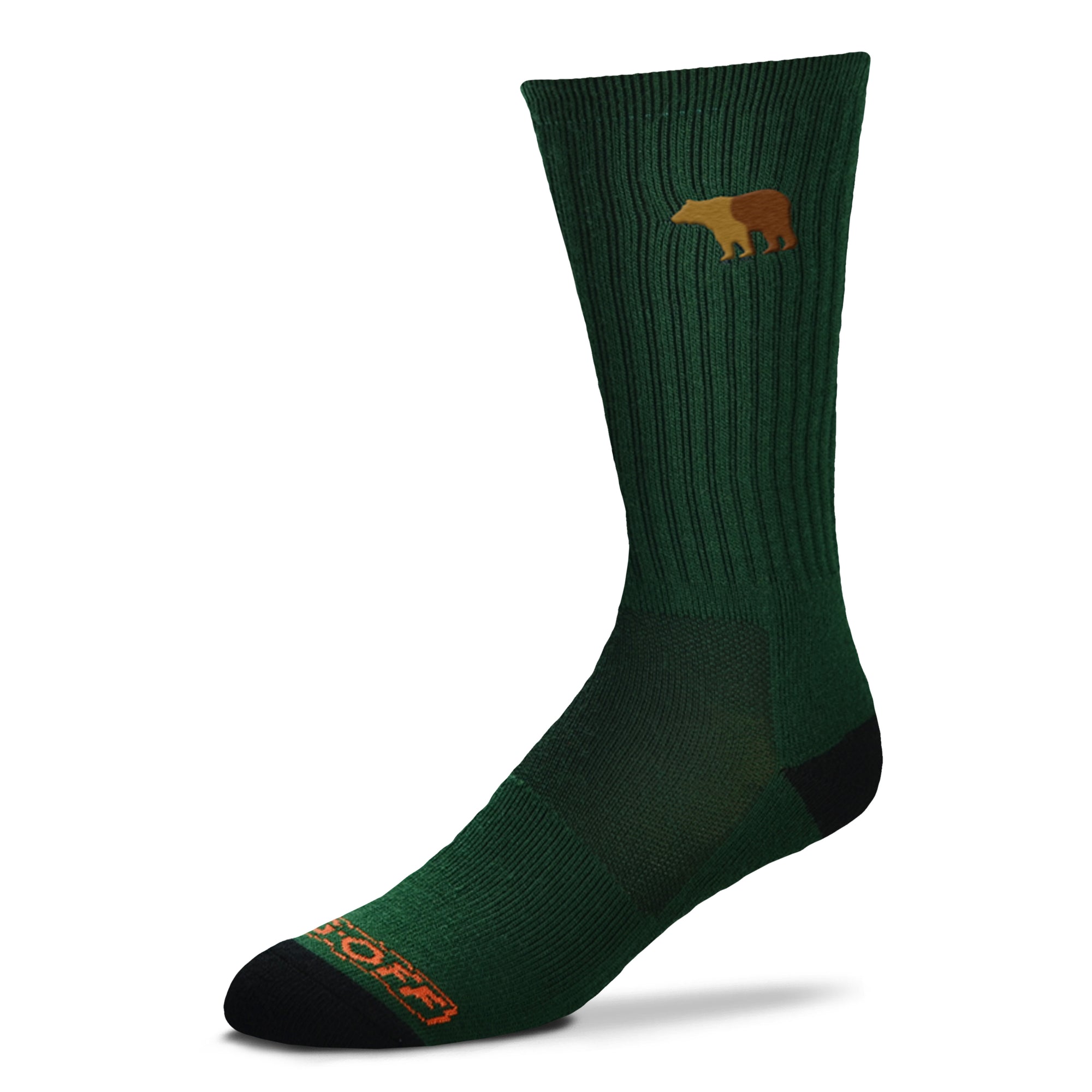 Bug-Armor - Bear Crew
If you want your feet protected against Ticks, Mosquitoes, Flies, Chiggers, Ants, and other pesky little critters you need to grab some Bug - Armor Socks! The active ingredient is Eulan Spa 01 that keeps bugs scattering. You will get at least 50 washings before it will wear off. Enjoy the outdoors again.
$15.95
Knit specifically for your active lifestyle
Foot forming with lightweight comfort and breathability
Durable for everyday wear
Youth - Fits Youth Sizes 13 - 5
Medium - Fits Men's 5 - 8, Women's 7 - 9
Large - Fits Men's 9 - 13, Women's 10 - 12
OSFM: One Size Fits Most
All For Bare Feet products are ethically sourced and knit with a blend of premium materials.
Product Description
Built on the foundation of compassion and determination, For Bare Feet brings you high-quality, dependable socks for every occasion. From the sports fanatic to the cat lover, and everything in between, For Bare Feet has the socks for you.
We strive to provide the best looking, most-comfortable socks on the market
Constructed to last wear after wear and wash after wash
Knit with an ethically sourced blend of materials
Additional Info
All For Bare Feet products are officially licensed through the proper channels in partnership with the NFL, NFLPA, NBA, MLB, NHL, NHLPA, and collegiate licensing entities.
Shipping & Returns
We will gladly exchange or refund any unworn merchandise, or any merchandise purchased from a For Bare Feet retail store or forbarefeet.com with a manufacturing defect within 60 days of the original purchase date. Returns must be accompanied by a receipt or order confirmation. Refunds will be made to the original method of payment and will include the price of the product, plus any taxes charged. Initial shipping costs will not be reimbursed. Please contact hello@forbarefeet.com for any questions.